Google Sitemaps allow the webmaster to help Google index their sites more effectively. According to Google it will not effect the Search-Rankings, but you never know :). At the very least it will allow Google to figure out which URLs on your sites are worthwhile to check out more often and which ones stay static for longer periods of time.
SOFTplus GSiteCrawler - Johannes Mueller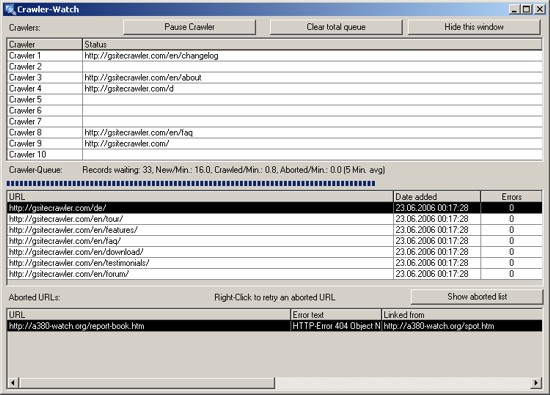 The program also offers tons of options, settings, tweaks, and more - if you want to do more than generate just a simple sitemap file. How about a urllist-file for Yahoo? an RSS feed? a ROR file? a HTML sitemap page? It's all possible with the GSiteCrawler!